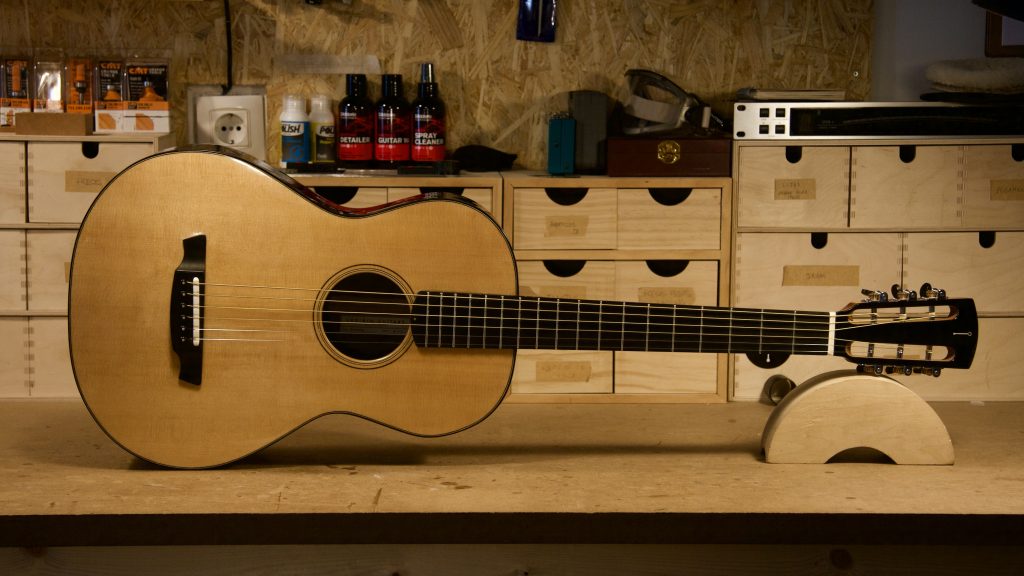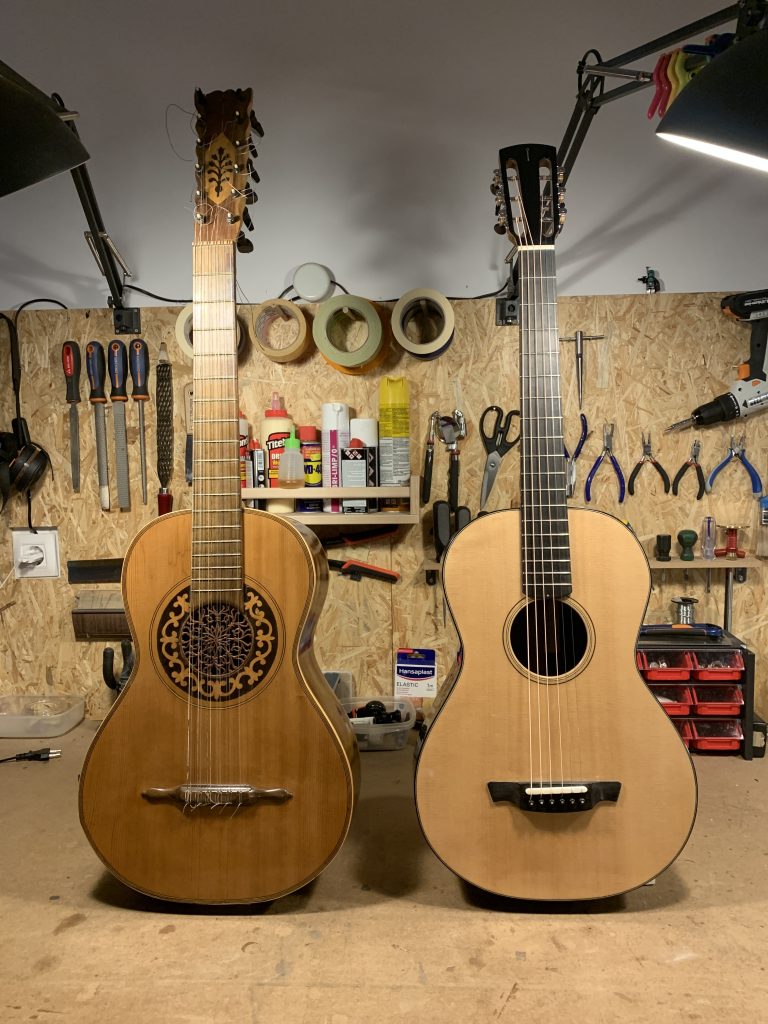 Inspired by the guitars of the late 19th century, our Parlor model is small in size but big in richness of sound. 
Let us tell you a brief history. In 2019 a folk guitar from 1877 ended up in our hands. Built by an unknown "Eustaquio Ramirez" who combined several elements in his instrument such as double orders in the strings and a rosette in the soundhole. After talking to experts in antique instruments, we came to the conclusion that it is an instrument built by a Luthier with a short career and possibly for his personal use. 
Amazed by the instrument and seeing its resemblance to the early steel string Parlor guitar models, we decided to create an acoustic guitar based on the shape and characteristics of Mr. Ramirez's guitar. The result is our "Antigua" model.
A Parlor guitar with binding at the 12th fret and small dimensions even for this type of guitars. Although its size does not deceive you. The richness of sound and its good projection make it unique in its kind. A deep and defined bass, accompanied by a medium treble with attack and brightness.