Borja Montenegro is a guitarist, arranger and producer based in Madrid.
As soon as he left the conservatory he began touring as an opening act for Rosana with her band "Condena2" with which he toured much of the Spanish geography.
Some time later he began to collaborate with producer Javier Limón playing guitar and making arrangements for artists such as Ana Belén, Sole Giménez, Jose Luis Perales, Ainhoa Arteta, Lolita…
This is where he started his career as a professional guitarist and producer working for various artists (Perales,
Ana Belén and Victor Manuel, Manolo Tena, Luz Casal,…)
In 2014 he opens his own studio "December Studios" where he carries out most of his work as a producer.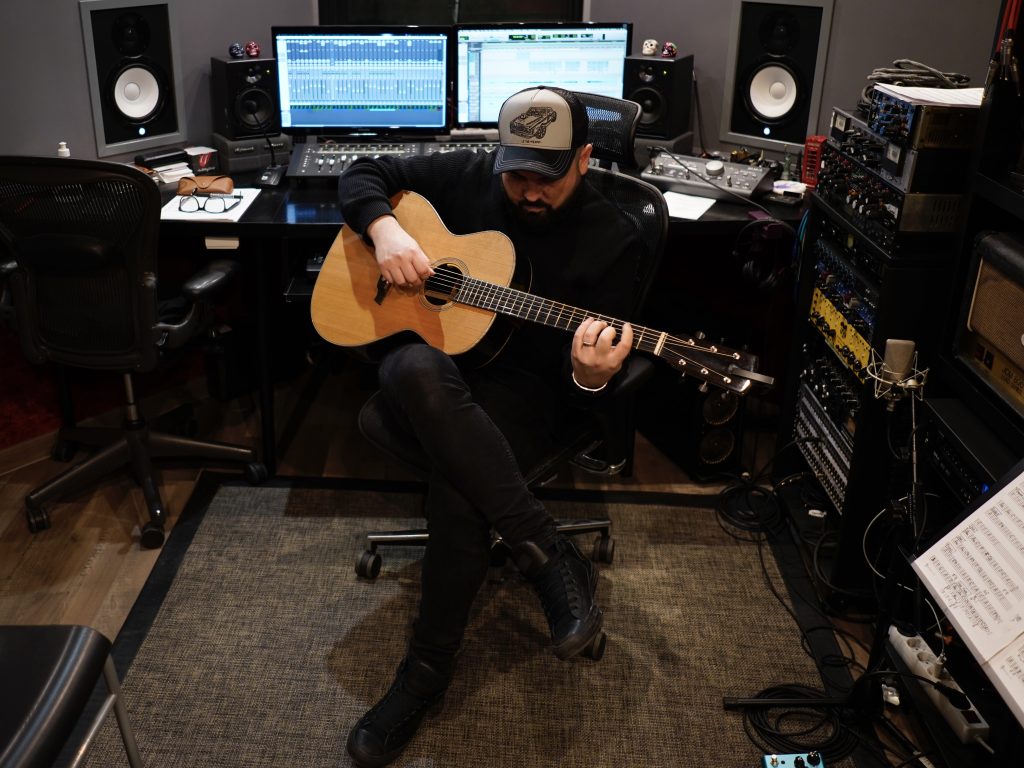 Borja with his OM Model "Ébano"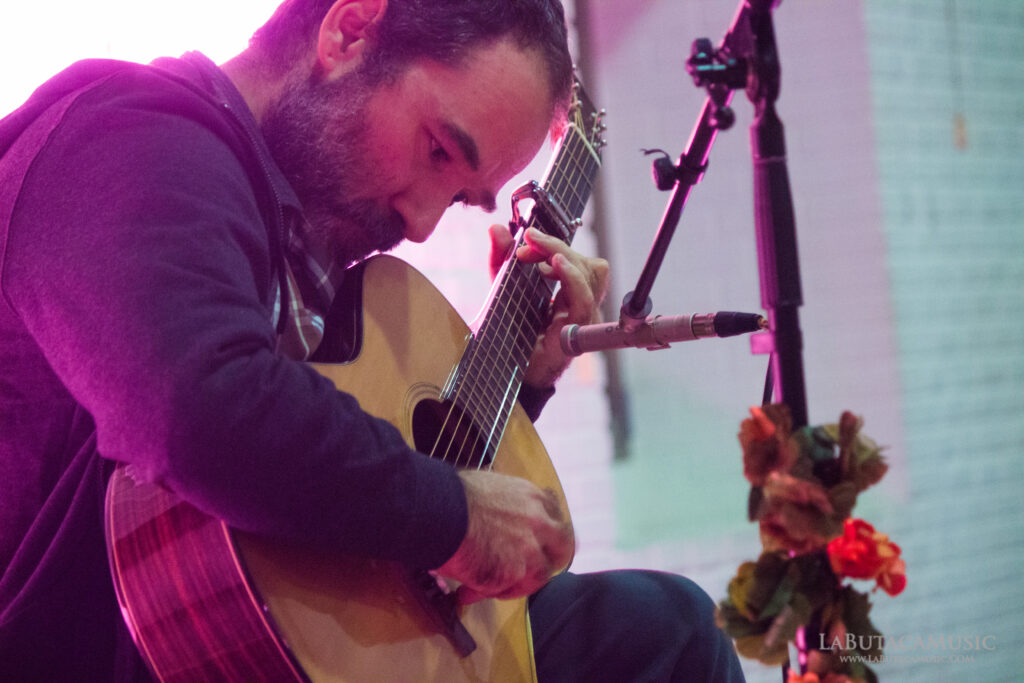 Isasa Playing his OM Model "La Fina"
Isasa (born to Uruguayan parents in Madrid, Spain, 1977) is a guitarist and composer based in Madrid.  He has been an active member of the city's underground music scene since the early 90's. He has performed throughout Spain, EU, USA and UK as a solo artist, as well as a member of the Spanish band A Room with a View (1997-2003).
Strongly inspired by the American Primitive guitarists – John Fahey, Glenn Jones and Jack Rose – Isasa plays acoustic guitar and weissenborn in an organic, serene and meditative style. His music is a relaxed and unhurried experience for the listener. It projects a spiritual and twilight beauty. 
Isasa has shared bills with performers including Glenn Jones, Daniel Bachman, Geoff Farina, Steve Gunn, Will Johnson (Centromatic), Sir Richard Bishop, Micah Blue Smaldone, Marisa Anderson, dbh, Laura Baird, Negro, Norberto Lobo, White Magic, House and Land and Thee Silver Mt. Zion Memorial Orchestra.
With his predominately folk-pop melodies and lyrics that turn landscapes into poetry as if they were emotional postcards, the title of Moses Rubin's debut LP, "Subtle Atmospheres" serves as the perfect definition form his music imaginary. His singing diction, together with his vocal tone and songwriting themes are in the wavelength of big names such as Cat Stevens, George Harrison, Paul Simon or Nick Drake.
This highly personal and introspective songwriting style flows between the great figures of the London Soho's folk scene of the 60s, such as Bert Jansch, John Renbourn or Nick Drake, and the echoes of Laurel Canyon icons like Graham Nash, James Taylor, Jackson Browne or Joni Mitchell. These songwriting skills combined with his guitar-based passion for blues, rock and soul from the 60s and 70s results in a highly depurated band appearances that evoke historic super-groups like Derek and Dominos, CCR, Faces or The Doors.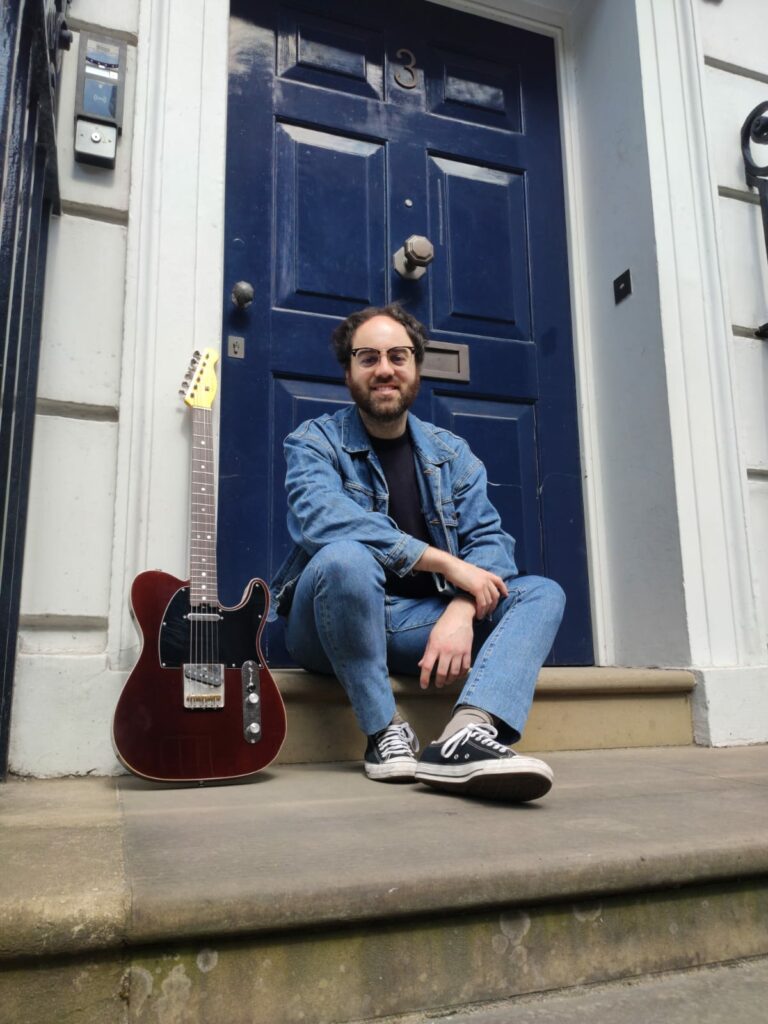 MOSES with Loretta at the front door of Apple Music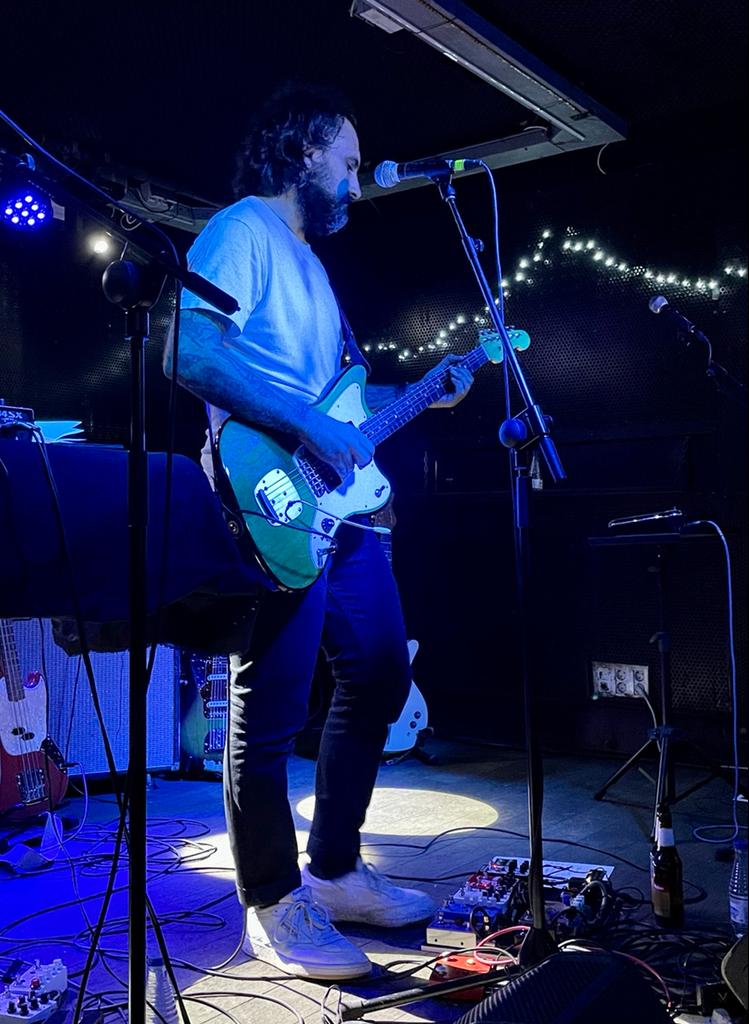 JULIÁN Playing his JM Model
Julián Palomo (born in Castellón, 1983) is a guitarist, singer and composer based in Madrid. He has been a member and co-founder of Autumn Comets (2008-2019). As a member of Autumn Comets, he released a total of six LPs. He has performed throughout Spain in most of the main and also underground venues, theatres and festivals: Primavera Sound, Palau de la Música Barcelona, Teatro Lara are just an example, sharing stage with bands such as Efterklang, Battles, Standstill, Atención Tsunami, Havalina, Nudozurdo and many more.
Strongly inspired by bands such as Low, Bedhead and Broken Social Scene, his music is full of long intros, atmospheres, crescendos and post rock recalls with the guitar always as the leading role.
Today he's focused on his new project Meta Volante, founded on 2020, which album was released on April 2021.